The ASCENT competence center at the Polytechnic School of the Federal University of Rio de Janeiro is part of the laboratory infrastructure of the Mechanical Engineering Department and was inaugurated on 30th of August 2019.
The center is located at installations used by the student competition teams, FORMULA-SAE, FORMULA-SAE electric and SAE-MiniBaja on the Technology Center. One of the main strengths of the Competence Center is to rely on the long-lasting experience and infrastructure of the university.
Another very important asset is the number of professors and researchers, as well as graduate and undergraduate students, in different areas that can join development and consultancy projects.
Concerning the uniqueness of this competence center the availability of multi-channel data acquisition systems and skilled personal to operate them and perform dynamic data analysis in different areas of the automotive industry are just two of many remarkable characteristics of the center in view of the Brazilian market.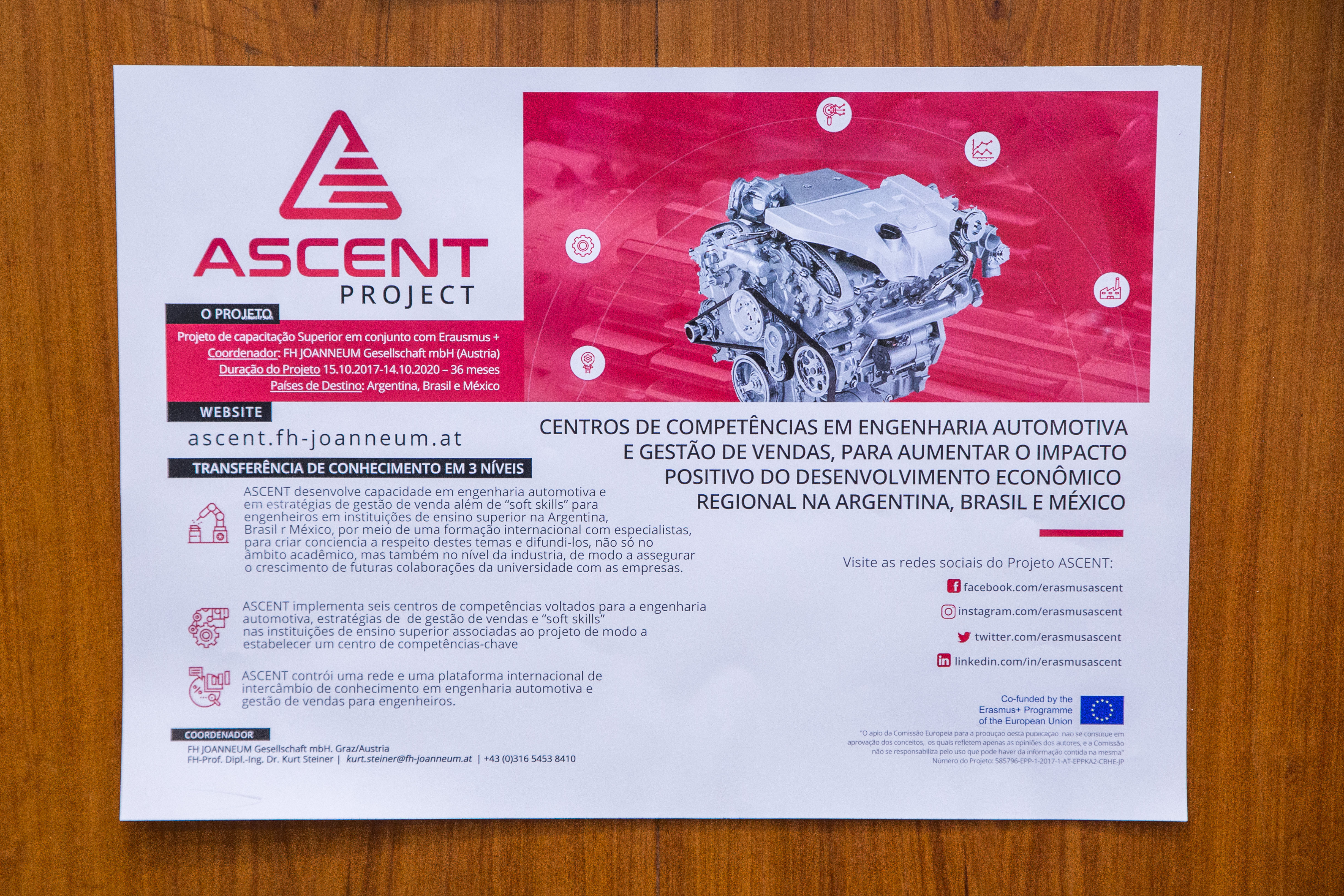 Our mission is to bring state of the art and state of the technique subjects
to a strong formation of engineers in different areas related to the mobility!
We desire to establish the Federal University of Rio de Janeiro as a reference school for engineers regarding cooperation with the automotive and mobility industry.
Our objectives are:
Execute trainings and projects together with the industry
Development of technolgy in NVH
Development of electrification strategies for vehicles and infra-structure
Study autonomous and semi-autonomous driving issues